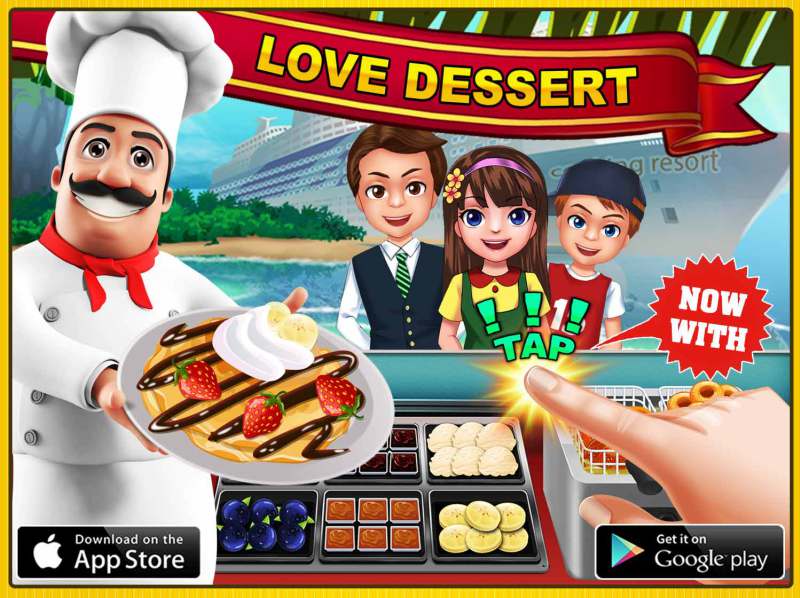 We are beyond thrilled to announce the release of Cruise Ship Dessert Dash 1.7. The team has worked really hard to get the new release out for our customers to enjoy. The new release of Cruise Ship Dessert Dash is out in the app store.
Some of the Key highlights are as follows:
-TAP TAP TAP!!! A super fun new way to play! Cook and serve faster than ever!!!
-AWESOME new GROCERIES feature added!
-Get bonus time to pass a level if needed!
-A few pesky bugs squished and game improvements added!
-The game has been completely re-balanced to make it even more fun and rewarding!