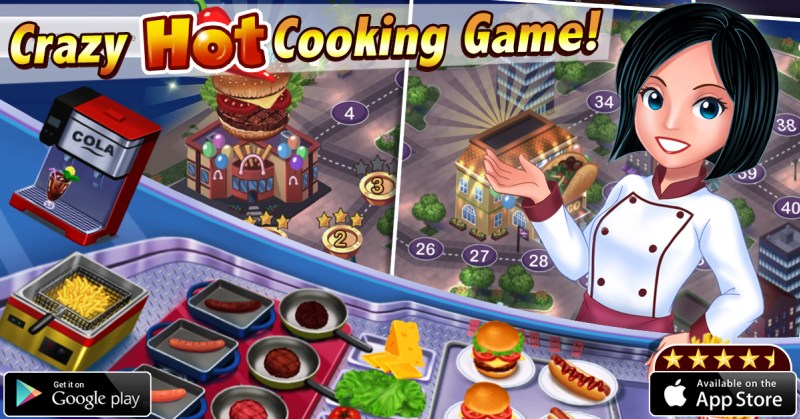 Make time management easier with this incredibly chaotic cooking simulation restaurant management game. With so many fun cooking games to choose from, it may be a tough call to pick a food making game that appeals to a super star chef. If you are capable/willing to take on the kitchen fever, Kitchen Craze – Master Chef is the perfect game, you will love it, tailored for the Super Chefs!
It's Christmas cooking time! Ready for high octane cooking fever. Download Kitchen Craze – Master Chef.
This face-paced restaurant management game provides the players with a restaurant to start with. As the customer comes in and order up, you as the master chef must fill the order efficiently and as fast as you can. The early stages are relatively simple time management, fun cooking and serving the delicious orders. However, as you level up it becomes increasingly difficult and frustrating yet rewarding kitchen scramble and kitchen story to share with other food lovers.