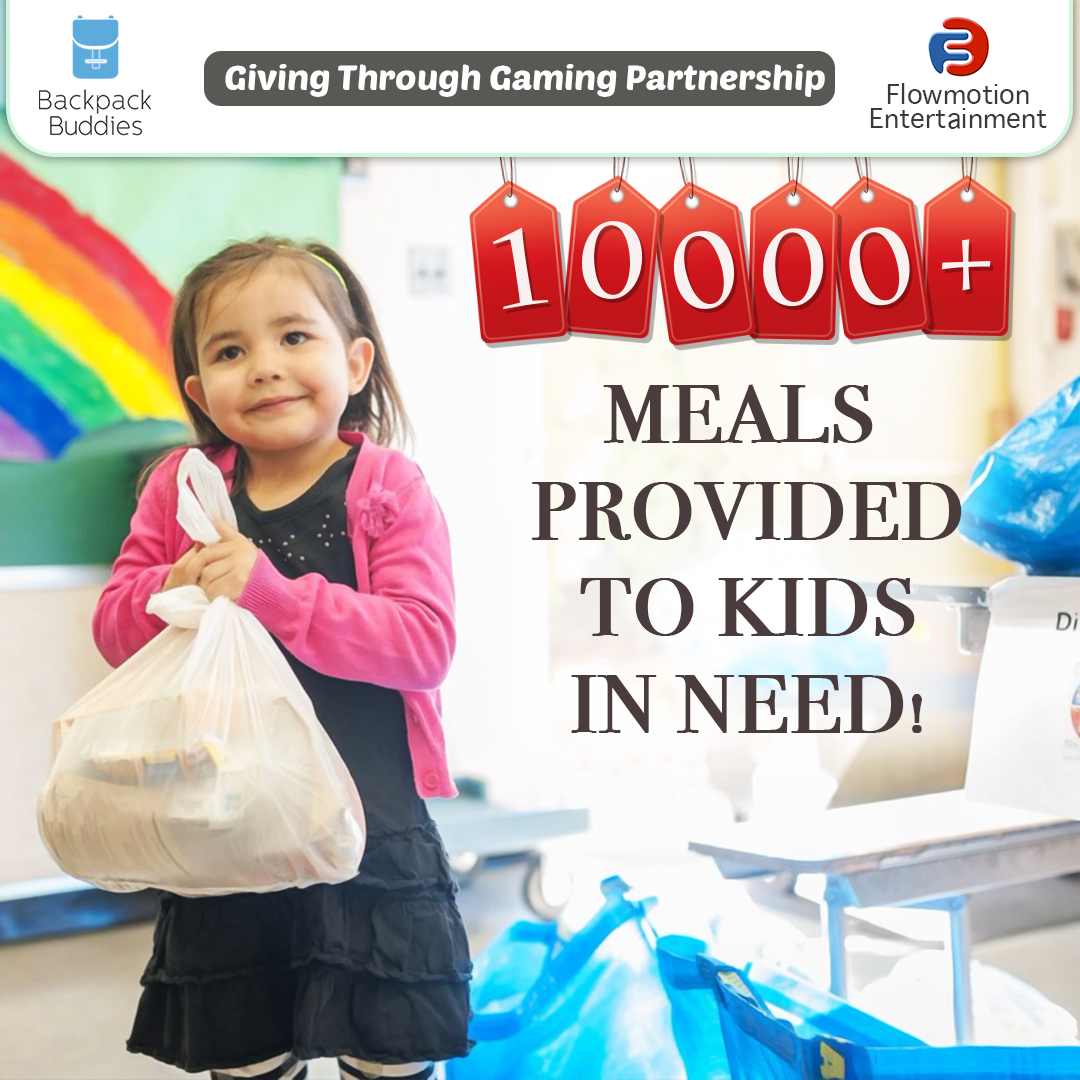 August 10, 2017 - Vancouver, BC - FlowMotion Entertainment, one of the world's fastest growing mobile game publishers, has enjoyed a very successful 2017 so far. However, some achievements matter far more than others, and nothing has been more meaningful to the FlowMotion team than the company's partnership with Backpack Buddies.
Founded in 2012, Backpack Buddies is a Vancouver-based charity that works alongside both schools and corporate partners to provide food-filled backpacks to children in need. In late 2015, FlowMotion pledged a percentage of both the company's revenues and its executives' salaries towards supporting Backpack Buddies' efforts. Backpack Buddies recently announced that, as a result of this support, FlowMotion has provided over 10,000 meals to those children that need them most.
"Over several years, FlowMotion have proven themselves to be one of our most devoted supporters," stated Joanne Griffiths, Backpack Buddies' President and Co-Founder. "FlowMotion's leaders have aided us through not only their monetary donations, but also their time and insight, which have assisted us in growing into a strong, successful organization. Thank you!"
"We strive to be true corporate citizens," stated Ryan Yada, FlowMotion's Co-Pilot and co-owner. "We're a heart-centred company, and placing that philosophy into practice means devoting both our time and our resources towards aiding both our local community and those less fortunate. The most rewarding aspect of our success has been our ability to share it with others, and we're thrilled to continue to support Backpack Buddies' inspiring mission."
FlowMotion in 2017
This year has certainly been marked by success for FlowMotion. The company's mobile games are nearing 15 million downloads, the vast majority of which have been driven by organic marketing efforts, and monthly revenues have increased by more than six times since the conclusion of 2016. Much of the credit for FlowMotion's growth can be attributed to its dynamic partnerships with innovative developers.
In mid-2016, FlowMotion partnered with iMobility, a Vietnamese developer, to publish a suite of games under the 'Kitchen Craze' umbrella. These casual yet fast-paced cooking simulations recently crossed the two million download threshold.
"I've had the pleasure of working with FlowMotion since its earliest days," stated Giap Van Tinh, iMobility's Founder. "The considerable growth both our companies have experienced since that point can be directly attributed to our mutually beneficial relationship, and we look forward to continuing to evolve together in the future."
In June of 2017, FlowMotion partnered with TOPGAME Global Inc., one of China's leading mobile developers, to publish 'Cooking Queen: Restaurant Rush,' a time management game that allows the player to both design and manage their own world-class dining destination. This title raced to over 200,000 downloads in the first month of its release.
"FlowMotion have taken our game to both new heights and new audiences," stated YS Chan, TOPGAME's CEO. "They have a deep understanding of what their players want, and their marketing strategies leverage this knowledge for maximum impact. We couldn't be happier with both this partnership's results so far and the considerable potential that lies ahead."
"We're thrilled with the strides FlowMotion has made over the past year," stated Dario Pavan, FlowMotion's founder and co-owner. "We have every intention of continuing to accelerate our growth trajectory over the year ahead, and are aggressively pursuing new partnerships with both domestic and international developers. While 2017 has been extraordinarily successful so far, we have even greater ambitions for the future."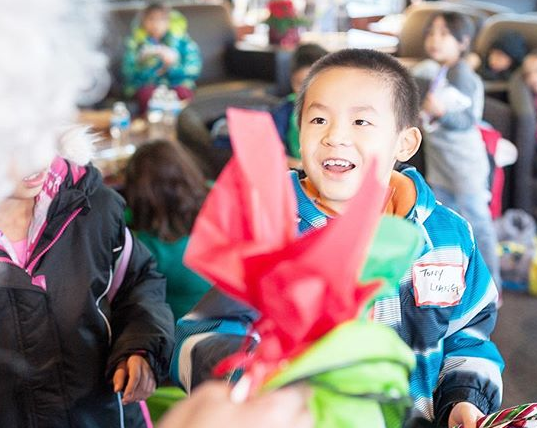 About FlowMotion
Flowmotion Entertainment Inc. is committed to publishing games that can be enjoyed by the entire family. Founded in 2014, the studio's dozens of games have been downloaded by nearly 15 million players. Flowmotion is co-piloted by Dario Pavan and Ryan Yada, who together guide the company's international all-star team on an ambitious journey of perpetual improvement. Flowmotion also understands the importance of giving back to its community. As a result, a portion of the company's revenues are dedicated towards feeding children in need via the efforts of www.BackpackBuddies.ca. To date, the company has helped provide hungry children with more than 10,000 meals. To learn more about Flowmotion Entertainment, visit: www.flowmotionentertainment.com